BayCare Patient Portal allows patients to access their health information online in a secure environment. The Baycare Patient Portal allows patients to view their medical records, including test results and diagnoses, request prescription refills, and communicate with their healthcare providers.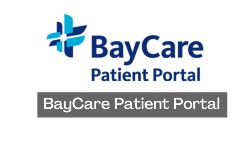 BayCare has its own mobile application which is available for both IOS and Android for its patients and the login and registration process is similar for both the myBayCare.org website and its mobile application.
Mobile Application 
BayCare was formed in 1997 by a group of hospitals providing not-for-profit health care to Tampa Bay. We continue to provide high-quality care to all we serve.
Visit with a doctor anytime, from anywhere. Access your patient portal records or pay a bill. Schedule appointments for labs, imaging, and urgent care. Or if you're feeling sick and don't know where to go, HealthNAV will guide you to the right place. You can even play our fun UnMonsters game that helps ease children's fears about the hospital. The BayCare Launcher app helps you manage your health – all in one place.
What's New in the app?
1) Completely redesigned for version 2.0.
2) The BayCare Launcher app requires IOS 14.4 and above.
3) No longer contains the Secure Texting app.
4) Performance improvements.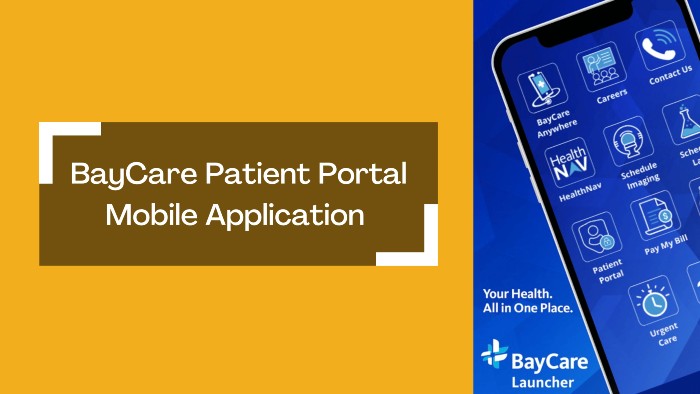 By using HealthNav, people can more easily:
Find the closest BayCare emergency room
Make an appointment for an office visit
See a doctor through a virtual visit
Reserve a visit at a nearby BayCare Urgent Care Center
Receive directions and contact information for their desired location.
"HealthNav combines several processes – symptom checking, mapping a location and scheduling so that someone can get more information on a possible condition and make a decision about the next step. This multiple functionality can help streamline the process of getting the right care at the right time at the right place," said Dr. Freilich.
HealthNav connects patients to BayCare services across Tampa Bay and Polk County. This includes 14 leading hospitals, emergency centers, urgent care centers and physicians. The search can be filtered to look for specific criteria such as location.