You can access your medical records online through the Baycare Patient Portal, mybaycare. Patients can access their medical records, including test results and diagnoses, request prescription refills, and communicate with their healthcare providers using the Patient Portal.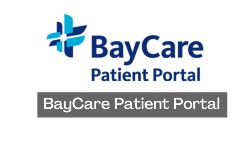 Baycare keeps hospital information in a secure, electronic medical record so your doctors and nurses have faster and more complete access to your records while you are a patient with Baycare.
Frequently Asked Questions
Can I submit an emergency medical request online?
In the event of a medical emergency, dial 911 immediately. You should not send urgent or emergency messages through the Patient Portal.
Why am I getting multiple invites?
An option to register at myBayCare.org includes an initial email invitation and a reminder message seven days later. The email will arrive in the BayCare Health System inbox at [email protected]. If you receive more messages than the two exchanges, call BayCare at (888) 499-903. Patients can also register at any time, without having to wait for an email invitation.
How can I change my data?
Only your email address can be updated on the Patient Portal. All other contact information should be updated the next time you visit a BayCare facility.
If you have a new email address, please update the portal information by going to the notification screen (accessible from the drop-down menu below your name in the upper right banner of the patient portal).
By updating your portal email address, all patient portal communications will be forwarded to your new address. However, your official medical records will not be updated until you provide this information on your next visit to a BayCare facility. *
*If your email address changes in the official medical record, you will receive a new invitation on the patient portal. If you have already registered with the BayCare Patient Portal, you can ignore this invitation and continue to use the portal with your existing username and password. Also, remember to update your email on the portal to receive all relevant portal notifications.
Can I also register my family members on the portal?
If you are managing a BayCare patient's health, speak to the patient's BayCare service provider at the patient's next visit so that you receive a personal invitation to myBayCare.
Why can't I see my child's medical history?
BayCare provides children from birth to 11 years and 364 days of age access to the patient portal. However, in accordance with Florida regulations, we may not share online access to health information with parents of children 12 to 17 and 364 days of age. If you need to access your children's medical records, please contact BayCare Hospital's Health Information Management (Medical Records) department. For more information on medical records, visit www.baycare.org/Medical-Records.
I don't want to use the portal. Can I still get my documents?
Patients can still obtain copies of records by following traditional record application procedures at the facility where they were treated. You can find more information about medical records online.